It is the mission of Telehealth Certification Institute, LLC, to provide the highest quality training to behavioral health professionals.
About The Founder and CEO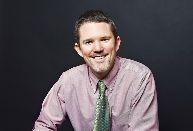 Raymond Barrett, LMHC, LPC, DCC, BC-TMH, M.S., has extensively provided telemental health counseling services in private practice, for facilities, and for an EAP program.  Both as a practitioner and trainer, his aim is to fill every knowledge gap as it arises in the telemental health profession, and that his training allows for immediate implementation.  Ray has developed several courses on telemental health and ensures his courses are kept updated.  Trainees find Ray to be very approachable, available and knowledgeable.  Ray appreciates hearing from each training participant individually in order to fulfill their specific learning needs and to incorporate their questions and successes into the training program.  He has presented on telebehavioral health at several conferences and has assisted many private practices to begin and enhance their telehealth programs through his private consultations.
The Telehealth Certification Institute, LLC is registered in NY.
Instructors
Dr. Christina Strayer, Ed.D, LPCS, AAT, CCTP, DCC, RYT-200 is a Licensed Professional Counselor Supervisor in North Carolina. She is the co-owner and CEO of a private practice, Animal-Assisted Therapy of the Triangle. She is trained in a variety of Integrative Therapies including Art, Yoga and Mindfulness along with being a Certified Counselor in Trauma Procedures (CCTP), Distance Credentialed Counselor (online counseling), and trained in EMDR and Animal Assisted Therapy (AAT with canines, equines, goats, rabbits, and more). Christina is a Pet Partners Handler and Team Evaluator. She brings a unique approach to her work with children, adolescents and adults by teaming up with rescued sidekicks Cookie, Pickles, Gidget, and various farm animals in her private practice.
Her theoretical approach is Client-centered and Holistic. She has combined her study of the power of the Human and Animal Bond in healing with proven Counseling Theories/Techniques and provides sessions in a clinical, online or farm setting!
She has a diverse background in counseling and teaching. She has served as an adjunct professor at Campbell University in the Counselor Education department. She travels and conducts seminars for PESI, a national continuing education organization and conducts Seminars/Workshops/Groups locally on a variety of Mental Health/Wellness topics. She works with ages 5 and up in the areas of PTSD, Panic Disorder, Crisis Intervention, Compassion Fatigue, ADHD, Stress, Trauma, Grief and Loss, Anxiety, Depression, Relationship/Communication Skills, High Functioning Autism Spectrum Disorders, Goal setting, Consultation with stakeholders (parents, school staff), Parenting, Self-Esteem, Conflict resolution, Social Skills, Life Balance. As a former School Counselor and former Exceptional Children's teacher, she has an in depth understanding of children and adolescents. She can help children and parents alike navigate difficulty with school- based issues, mental health concerns affecting academics, and often collaborates with school personnel on the client's behalf.
Christina graduated from the Doctoral program in Counselor Education and Supervision through Argosy University in Sarasota, FL. She obtained both a Master of Science in Counseling and Human Development with a concentration in K-12 School Counseling and a Bachelor of Science Degree in Psychology from Radford University in Radford, Virginia. Her Animal Assisted Therapy training was taken at AATPC in Colorado.
Sarah Jones, has a Master of Arts in Clinical Mental Health Counseling, is a Licensed Professional Counselor Associate (LPCA) in North Carolina. She is the co-owner and COO of a private practice, Animal-Assisted Therapy of the Triangle. Sarah has a diverse background with an MBA, certificate in business and executive coaching, certificate in organizational change management, and experience as a corporate trainer until she decided that she wanted to return to school to enable her to focus more deeply on the change and growth process of individuals. Sarah teams up with her rescue dogs Ella or Cricket, who are co-therapists, or with horses and other farm animals to bring a unique approach to her work with adolescents, adults, and couples. Her clinical counseling experience includes providing individual and group counseling in an agency setting to victims of domestic violence. In addition, she has provided individual counseling to clients coping with issues ranging from stressful career transitions, anxiety, depression, grief, bipolar disorder, and PTSD. She has also worked with couples dealing with communication issues and conflict.
Sarah graduated from Wake Forest University with a master's degree in Clinical Mental Health Counseling in 2018. She obtained her bachelor's degree in Psychology from Duke University. She has two registered therapy dogs with Pet Partners and volunteers with her dogs regularly. She also volunteers with a dog rescue group and has rescue dogs as her co-therapists.
Susan Arnold is the founder of Susan Arnold Coaching, LLC and is a Senior partner with Excellerate Solutions, Inc. Her specialties are long-term performance excellence, sustainable self-motivated change and leadership development. She engages with clients to have them see and think in new, clear and powerful ways. As an executive coach, Susan has worked with individuals in organizations such as SAS, Northrop Grumman, BiogenIdec, Shire, Synergy Research, Earthfare and the US Air Force.
Susan, through her entrepreneurial spirit, founded several businesses to guide individuals to maximize their career potential. She is committed to helping individuals to grow personally and professionally resulting in deep, lasting, transformative change. Over her 20-year business career with Fortune 500 companies such as Northrop Grumman, Susan has developed the people and business skills necessary to address diverse issues and deliver outstanding results. She is a leader with first-hand experience in the strategic, operational and financial aspects of running a business. Over her career she has worked in the areas of teaching and performance models, operations, sales, and general management with profit and loss responsibility.
As owner of private companies, Susan has consistently exceeded annual sales, marketing and profit goals. She built a reputation for a strong work ethic, professionalism, and clients exceeding their goals and expectations. With these results, this put Susan in the top of her field nationally and internationally. Given this skill set, she has taken individuals from mediocre performance to highly skilled professionals.
Susan has been an executive coach for over 10 years and has been a Master Passion Profiler Coach for 6 years. Susan received the distinction of Certification from the International Federation of Coaches from the Coaches Training Institute (CTI) and is a graduate of the Co-active Leadership Institute, a globally recognized program devoted to increased perception and expansion of other's inherent strengths so to create powerful alliances and achieve mutual goals within one-to-one and team relationships. She also holds certifications in Equine Assisted Learning, a landmark industry devoted to executive leadership and development with the assistance of horses. Susan is a certified NLP practitioner and is currently completing her Master Practitioner Certification.
Executive Coordinator
Anthony Klosterman joined Telehealth Certification Institute in 2019 to support the mission of training professionals for success in TeleMental Health and beyond. He has spent the last ten years as a school administrator, children and family programs coordinator, and teacher. One of his greatest satisfactions is to ensure the joy and continued success of those whom he serves--anyone who wants to learn and grow.  Anthony, his wife Loren, and their four children enjoy the outdoors and the company of many animals, both large and small, feathered and furry on their hobby farm in western New York. 
Administrative Assistant
Leslie Carter, BS, MS has provided virtual support for Telehealth Certification Institute, LLC since 2017. She lives in Auburn, Alabama and puts the "tele-" to practical use when providing minor technical support and general assistance to Ray Barrett and customers located throughout the country. A mathematician by education, life's experiences have Leslie wearing many hats: a virtual assistant, a preschool director, a tutor, and most importantly co-managing her family.
Advisory Committee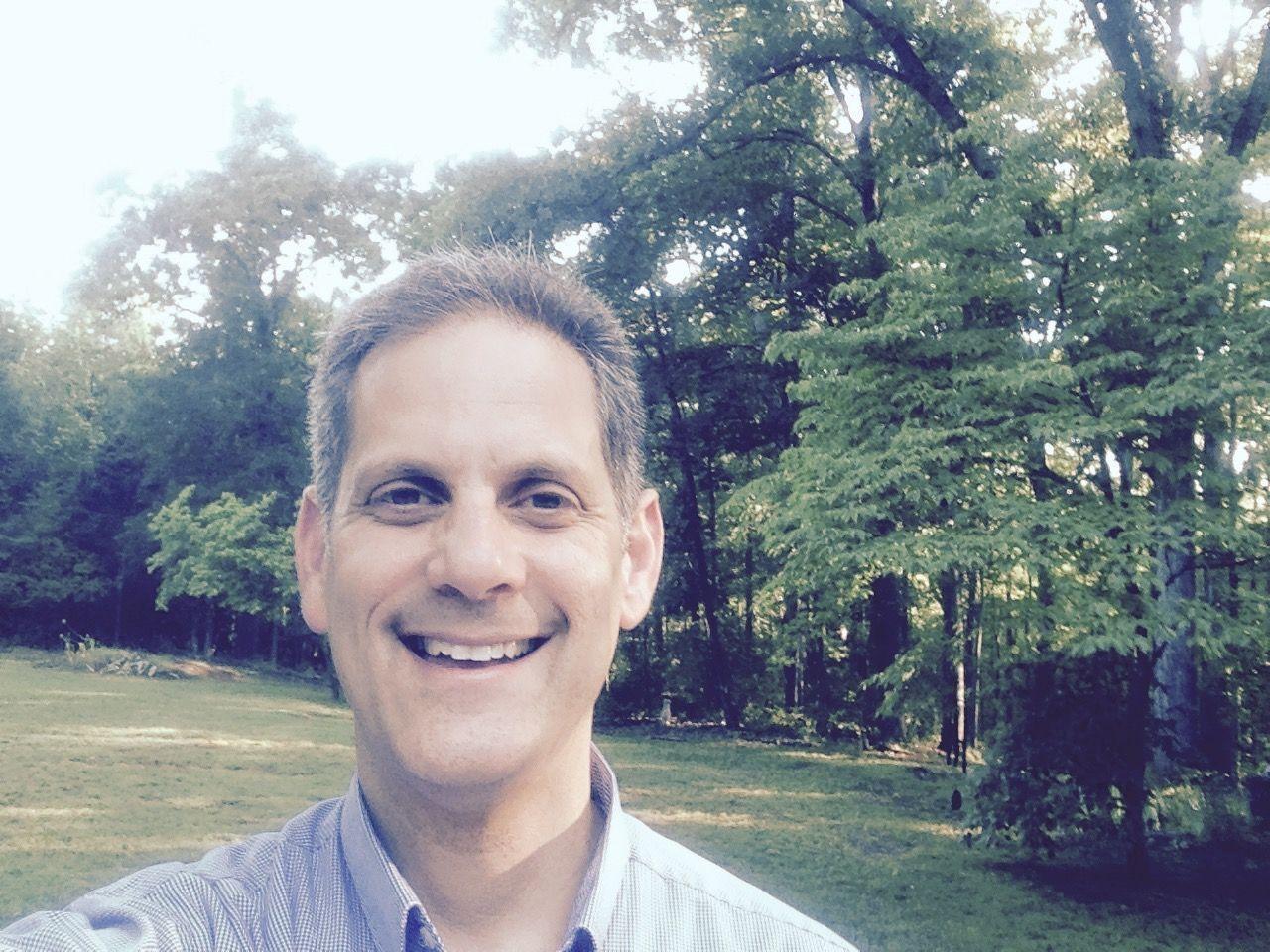 Counselor:
Ed Glauser is a licensed professional counselor in Georgia with over 26 years of counseling experience.  As a Distance Credentialed Counselor, he activity practices distance counseling in private practice, and is a dynamic and engaging educator.Ed currently serves on the Georgia DBHDD (Department of Behavioral Health and Developmental Disabilities) Leadership Council and Region 2 Board, and is committed to advocating for greater access of telemental health counseling services for underserved populations.
Board Certified Coach; an Approved Clinical Supervisor; a Certified Professional Counselor Supervisor; a Nationally Certified Counselor and a Distance Credentialed Counselor
:
Ruby L. Blow, MA, LPC, NCC, BCC, CPCS, ACS, DCC is the owner of Development Counts an organization that specializes in the development of mental health professionals. In 2015 she completed 10 years as an adjunct faculty member at Argosy University Atlanta's counseling program. Her professional mission is to create the space and conditions for people to meet their professional potential. She does this via continuing education workshops; licensure supervision and consultation/coaching services. For the past 20 years, she has provided counseling services for individuals, couples, and families. She is the recipient of the 2012 Counselor Educator of the Year Award by the Licensed Professional Counselors Association of Georgia. Her specialty topics include ethics, clinical supervision, telemental health and multicultural factors.
Psychologist:
Christopher Keller, PsyD is licensed is both a psychologist and a mental health counselor in New York. He is also certified as a Distance Credentialed Counselor (DCC). Dr. Keller has experience providing mental health services in a wide variety of settings including Residential Treatment Centers (RTC), a Residential Treatment Facility (RTF), community mental health clinics, group and private practices, and at an Intensive Psychiatric Rehabilitation Treatment Program (IPRT). Currently, he manages an outpatient mental health clinic and is in private practice. His work experience includes providing individual counseling, group counseling, and psychological testing to children, adolescents, and adults. He also provides clinical supervision to licensed professionals, professionals working towards obtaining their license, and to graduate students pursuing their master's and doctoral degrees in the fields of Mental Health Counseling, Clinical Psychology, and Rehabilitation Counseling. 
Social Worker:
Stephanie E. Moultrie is a licensed clinical social worker in the state of Georgia with over 19 years experience.  Mrs. Moultrie is an active telemental health provider, experienced in working with a wide spectrum of clients and organizations.
CMCC Program Developer, Advisor, and Instructor
Mark A. Stebnicki, Ph.D., LPC, DCMHS, CRC, CCM, CCMC is Professor and Coordinator of the Military and Trauma Counseling (MTC) Certificate Program in the Department of Addictions and Rehabilitation at East Carolina University. He developed the MTC certificate in 2015 and CCMC credential for the state of North Carolina in 2016 which is one of the first certificates in military counseling within a counselor education program. Dr. Stebnicki is an active teacher, researcher, and practitioner who has written 8 professional texts, 30 articles in peer-reviewed journals, and has presented at over 100 conferences, workshops, and seminars nationally, statewide, and regionally. Dr. Stebnicki's research and professional practice areas include psychosocial rehabilitation for persons with chronic illnesses and disabilities, stress, trauma, and military mental health. He has served on multiple national and statewide boards and professional counseling associations.